Laser for assembly and commissioning
Laser projectors make work much easier, e.g. for order picking in packaging logistics. There they help the employees to take the different articles in the correct order and quantity from the corresponding containers in order to put them together for dispatch in a package.
Similarly, laser projectors support assemblers in industrial manufacturing: There they display the positions for drilling, cutting or welding, mark the positions for setting bolts and rivets or project the target position of assemblies when they are integrated into machines.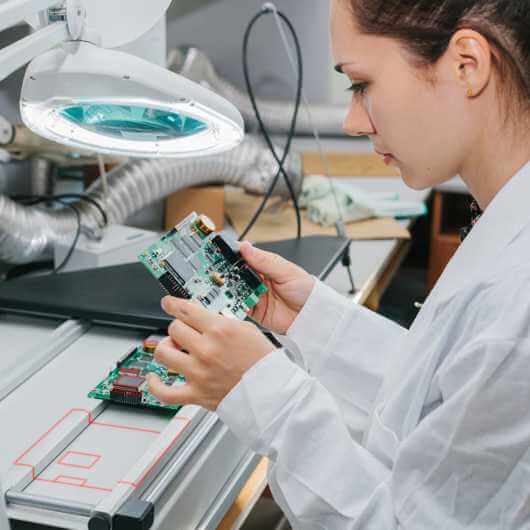 example applications
You will find the following application reports on our blog.
Simply click on the desired article and read the complete article in our blog.