ZM Laser Family
ZM laser modules – the perfect laser for almost any industrial application
From classic use as a line laser for positioning assistance, to displaying a cutting edge, to industrial use in image processing systems as a homogeneous light source – the ZM family is ideally suited for all these tasks thanks to its flexible configuration.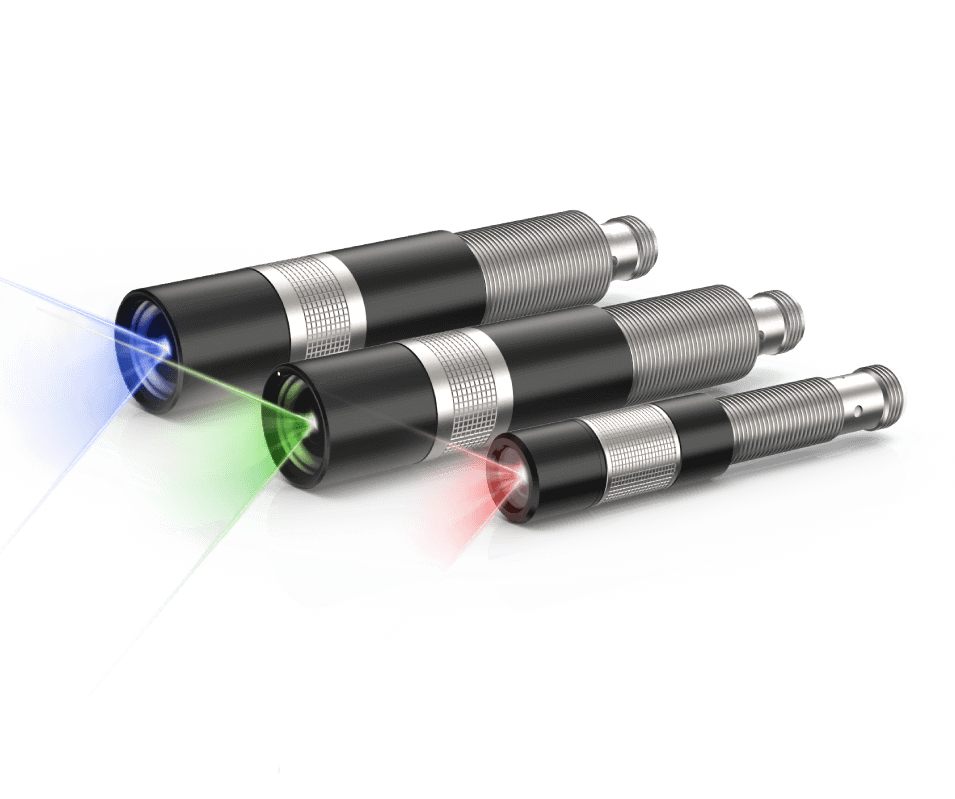 ZM Laser Modules – developed for the industry
Since the market launch in 2009, the laser modules of the ZM series have become real bestsellers in the industry with more than 20,000 models sold. The proven concept of being able to configure a laser module from three components (electronics, diode/wavelength and optics) enables an extremely wide range of applications.
Standard is a focusing option, on request the laser can also be delivered with fixed focus, especially for OEM customers. This results in a huge variety of variants. The ZM laser modules are perfectly suited for use in a wide range of applications.
IP67 is a matter of course for ZM Laser
During the development of the ZM product family, the focus was always on the high demands of industrial use. All ZM models meet the requirements of the IP67 protection class. They are robust, shockproof and waterproof. The assembly and connection technology used, with external thread and M12 connector, is based on the standards of industrial and sensor technology.
The laser modules are 5-30 DC capable and also available as modulated lasers. This makes them additionally interesting for machine manufacturers. Alternatively, power is supplied simply by connecting a plug-in power supply unit with adapter plugs for worldwide use.
Reliable and durable – the ZM series
Many of our end customers as well as major customers worldwide have been successfully using lasers of the ZM family for years. Besides the reliability and longevity, they especially appreciate the possibility to adapt the laser module to their specific requirements. All this at a very interesting price and fast delivery.