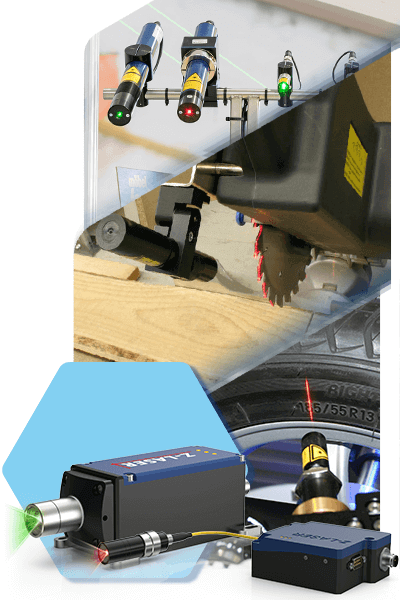 Z-LASER has a comprehensive portfolio of flexibly configurable laser modules and laser projectors. Special requirements also deserve special solutions. Z-LASER is the right partner for the development of your individual laser solutions. You will receive exactly the product that makes your application possible or reduces the total costs of your system. The OEM lasers are unique in their application and thus offer you a decisive competitive advantage.
When developing your solution, you and your needs are the focus of attention. Together with you, our experienced consultants work out the exact requirements regarding wavelength, optics, power, power supply, EMC stability, temperature resistance, design, dust and moisture protection, long-term availability, quality standards (e.g. in medical technology), costs and all aspects that are relevant for you.
In the shortest possible time, our experienced engineers develop one or more solution concepts from your requirements and wishes and implement them in the form of prototypes. In this way, you can count on the delivery of the first series products after just a few weeks.
Describe your application to us without obligation and you will noticeably benefit from the 30 years of experience of our company and the expertise of our team of experts in consulting, development and production.
The result will be impressive: To your advantage and to the advantage of your customers.
Interesting and application examples for OEM laser
Whether medical technology, mechanical engineering, automotive engineering or aerospace – sometimes the requirements of a particular application are so special that even a comprehensive range of laser modules reaches its limits. If this is the case, we are at your side with the many years of know-how and extensive experience of our development department and will find the perfect solution for you and your application.
Examples of this can be found below:
Your contact persons for OEM laser
SALES MANAGER