Lasers for the stone, glass and ceramics industry
Heavy, valuable and sensitive materials such as stone, glass and ceramics must be processed with the utmost care. Errors and unnecessary waste generate considerable costs. Thanks to our laser projectors and line lasers, materials can be quickly and accurately aligned for faster processing with higher quality and less waste.
For example, a line laser can simulate the cutting process of a bridge saw in advance. In the production of marble, granite and other stone slabs, laser projectors show the cut edges on the basis of complex construction files on the original scale. In CNC machines, for example, the raw materials can be optimally aligned with the future workpiece contours. Several laser projectors are used for large work surfaces.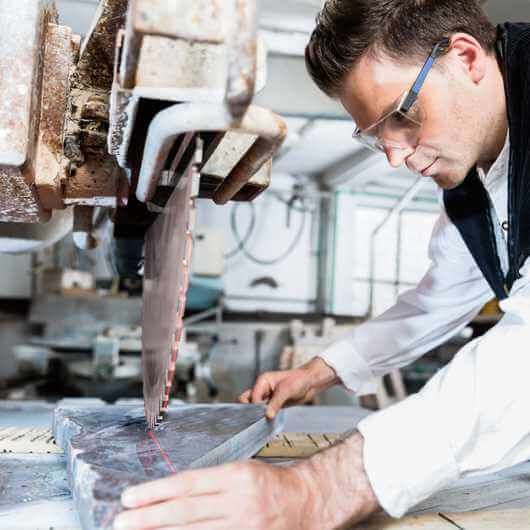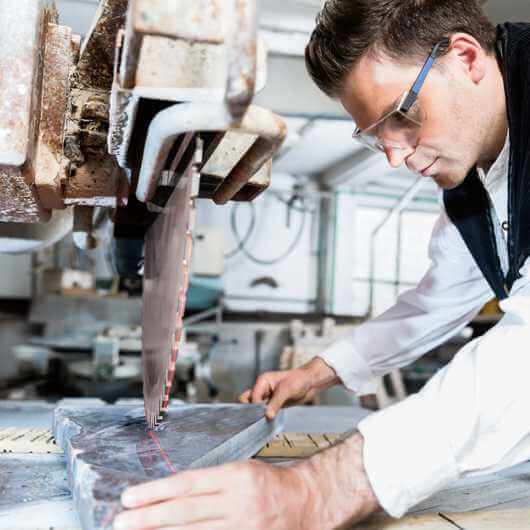 example applications
You will find the following application reports on our blog.
Simply click on the desired article and read the complete article in our blog.