Bright Ideas – since 1985
Since 1985 we have been developing and producing high-precision industrial lasers for a wide range of applications. From homogeneous line lasers for displaying cutting and sawing lines, to positioning lasers for perfect alignment and positioning of objects, or lasers for image processing, with optimal characteristics for illuminating objects in front of cameras, to high-end laser projectors, there is something for everyone. Even individual solutions and OEM lasers have been part of our range of services for decades. You will find the optimal laser for every application with us.
Find the optimal laser for your application
In our product range you will find high quality laser modules for almost all applications. We offer you our industrial lasers in different versions and variations, so that the optimal laser is available for every desired application. Simply select the desired parameters in the product finder, such as line laser, cross laser, laser projector, or even wavelength and output power of the laser module. The product finder filters the products to your wishes and requirements and then shows you the suitable laser for your optimal application.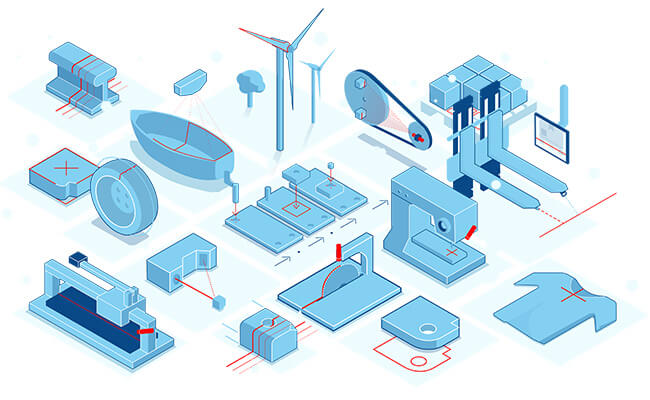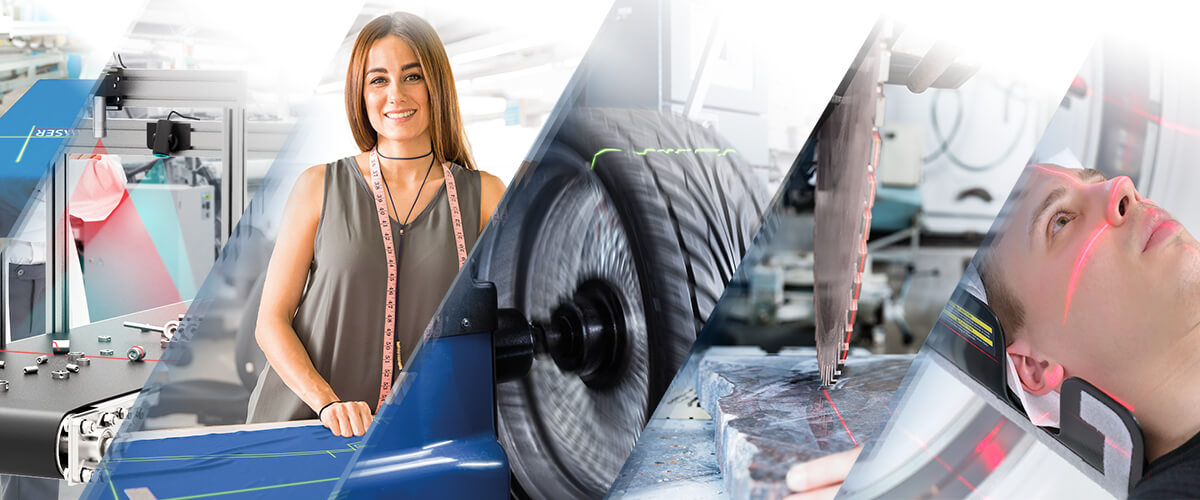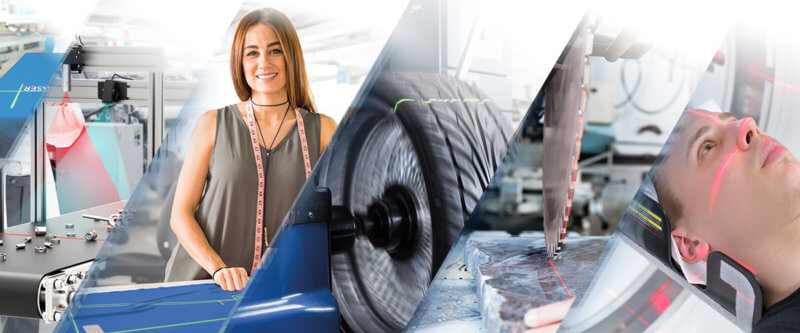 Z-LASER modules – at home in almost all industries
Our leading industrial lasers, laser modules and laser projectors are used worldwide in a wide variety of industries. Whether positioning lasers in medical technology, line lasers in metal processing or the wood industry, laser projectors in the automotive industry or laser projectors used in worker guidance and worker assistance systems. Our products set standards in terms of reliability, precision and durability, whether laser projection, laser positioning or lasers for image processing.
Here you will find examples for the different applications of our laser systems:
Experience and quality for best industrial lasers
Z-LASER GmbH is a leading German manufacturer of laser sources in the application areas of lasers and laser projectors as positioning aids, lasers for image processing and kundenspezifischen laser solutions (OEM). The wood, stone, metal, textile and automotive industries worldwide rely on products of the traditional company. With more than 100 employees at the Freiburg site and 60 partners worldwide, the continuous development and innovation work as well as the international penetration can be advanced in the long term. Z-LASER GmbH was founded in Freiburg in 1985 and holds numerous patents and utility models in the laser sector.