The demand for our lasers from the ZT series "The Textile Professional" has decreased significantly over the years.
For this reason, we will completely discontinue this product family from the program by summer 2023.
Unfortunately, this is the end of a success story of more than 31,000pcs ZT lasers produced and sold, which began in the year 2000. At that time we launched a positioning laser with unique features especially for the textile processing industry:
exchangeable optics
Line, line-with-point, cross or point laser – depending on the customer application.
brightness adjustment
"Dimming" via a small potentiometer, – visibility on different fabric colors with eye-friendliness at the same time
The textile professional's successor product is the long-established ZD product family
The ZD was the first diode laser at Z-LASER in 1995. Z LASER. A small Ø11mm laser module with a length of just approx. 40-50mm, fitting into any installation space, no matter how limited. Over 100,000 pieces are now in use worldwide and we offer more than 200 variants with different output powers, wavelengths (635nm and 650nm red), optics, focus settings and connectors.
Replacing an existing ZT laser with a ZD model is easy:
– same Texas plug Power supplies and adapters can still be used
– For existing Ø20mm brackets you only have to replace the AP reducing sleeve (now AP11 for Ø11mm instead of AP14 for Ø14mm ZT) [Accessories]
Don't forget Z1F-pe-F
focusable point lasers. ø11mm in diameter with a length of approx. 40mm (depending on the focus setting) and is available with red sources. A flexible alternative to the point lasers of the ZT and ZD series which have a fixed focus!
Lasermodul ZD
Universal mini laser module with excellent visibility Highlights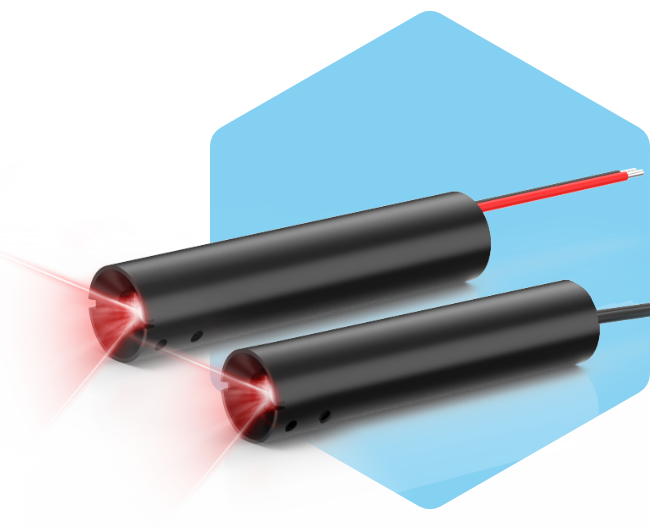 Z-LASER GmbH
Merzhauser Str. 134
D-79100 Freiburg
Tel: +49 761 296 44-44
Fax: +49 761 296 44-55
e-Mail: [email protected]