Z-Laser from Freiburg, Germany, has always taken its customers' needs seriously and monitors the market constantly; this is proven yet again by the company's latest product development, as the management is set to unveil innovations in the ZD laser series in the coming days: Some twenty years since its market launch, the popular laser range is now also available with a green diode.
The ZD-520 green positioning laser is a mini laser module and can project either lines, dots or crosses; an optimised fixed focus or special OEM cable variants are also available. With a diameter of just 11 mm, it can be deployed anywhere and is often used in the textile, metal and timber industries as well as in medical technology. Due to its smaller light dot, the laser module is well suited for very precise processing applications or patterns and impresses with outstanding visibility.
"For years now, we have been aware of the high demand for a low-cost small, green laser module that can be integrated flexibly into the work process. The ZD-520 green is excellently suited for this and we are very happy to be able to meet this need. We respond to individual customer enquiries in detail and will be pleased to discuss your needs in person,"
says Stefan Frei, Head of Sales for Positioning Lasers at Z-Laser GmbH.
There is no apparent difference from the standard red modules, as the casing diameter and length are identical. The standard connection is still the two-core cable with Texas plug or open stranded wires. In addition, the green ZD offers a wide input voltage range of 5-24 V DC. As such, the same model can be operated with either a WPSB plug-in power supply unit, an external battery or directly with 24 V DC machine voltage and integrated into existing manufacturing environments.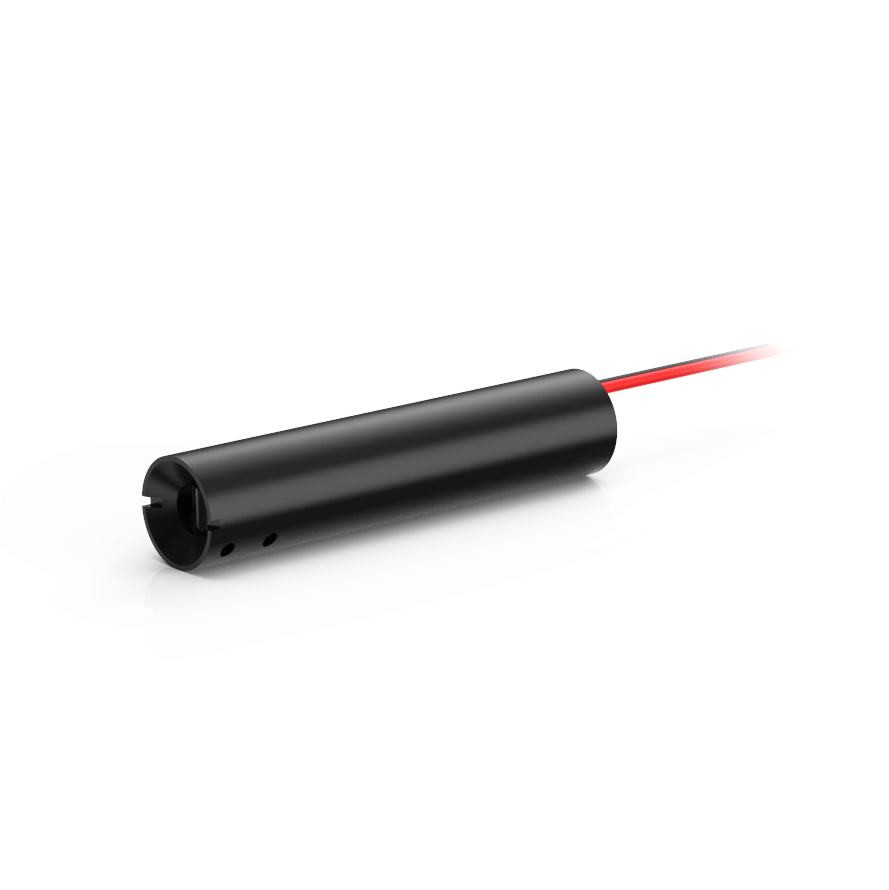 A real advantage of the ZD-520 green is its visibility: Particularly on dark surfaces or in bright environments, the green projection is 2-3 times easier to see than the red visualisation. Visibility is also very good on materials with high absorption rates that do not respond well to typical IR wavelengths, as well as on reflective materials such as copper or gold.
The small positioning laser is made in Germany to the high quality you would expect and is safe for the eyes. With the green diode, Z-Laser has met customer demand for flexible, highly visible and robust laser modules that match the size and price of the tried and tested ZD range.
Company information
Z-LASER GmbH is a leading German manufacturer of laser sources in the application areas of lasers and laser projectors as positioning aids, lasers for image processing and customer-specific laser solutions (OEM). All over the world, products from the traditional company are used in the timber, stone, metal, textile and automotive industries. One hundred employees at the site in Freiburg, Germany, and 60 partners worldwide ensure constant further development and innovation as well as international penetration. Z-LASER GmbH was founded in Freiburg in 1985 and holds many patents and registered designs in the laser sector.
Press contact
Z-LASER GmbH
Marcel Rottler, Head of Marketing
Merzhauser Str. 134
79100 Freiburg, Germany
Telephone: +49 761 296 44 44
Fax: +49 761 296 44 55
E-mail: [email protected]
Web: www.z-laser.com
Authorised representative: Dr. Hans Ebinger